Posted:
July 20th, 2017 |
Author:
Michael Courtenay
|
Filed under:
World News
,
World of the News
|
Tags:
Australia
,
Australian Defense Force
,
Canberra
,
china
,
Peoples Liberation Army
|
Comments Off

on High Ranking PLA General Tours Australian Military Facility
A top-ranking Chinese general from the People's Liberation Army (PLA) has toured a secretive military facility outside Canberra as part of a low-key "goodwill" visit to meet senior Australian Defence figures ::::
During this week's trip, General Wei Liang, a political commissar with the PLA's Southern Theatre Command, "exchanged views on regional security issues" including the territorial dispute in the South China Sea.
The Defence Department said the Chinese delegation's visit from July 15 to 19 involved discussions with senior officials, including Chief of Defence Air Chief Marshal Mark Binskin, and tours of Victoria Barracks and HMAS Watson in Sydney.
During his four-day visit, the Chinese general also toured the highly secure Headquarters Joint Operations Command facility outside Canberra, where he was met by Defence's Commander of Joint Operations Vice Admiral David Johnston.
General Wei Liang's high-level meetings also coincided with the biennial Talisman Sabre war games being conducted between Australian and American forces off the Queensland coast.
"It is important for Australia and China to maintain a positive defence relationship," Air Chief Marshal Binskin said.
"I had a meaningful discussion with General Wei and welcomed the opportunity to reinforce the relationship between Australia and China."
The ABC has confirmed the topic of Beijing's rapid military build-up in the South China Sea was raised during this week's discussions.
"The Goodwill delegation's visit provides an opportunity to strengthen people-to-people links and foster transparency between the Australian Defence Force and China's People's Liberation Army," the Defence Department said in a statement.
Last November, General Wang Jiaocheng, the man in charge of the PLA's Southern Theatre Command, also discussed the South China Sea dispute when he held talks with Defence officials in Canberra and toured the Joint Operations Command headquarters.
source: abcnews via andrew.greene
RELATED?
Government declines to explain Foxtel's $30m handout for sports broadcasting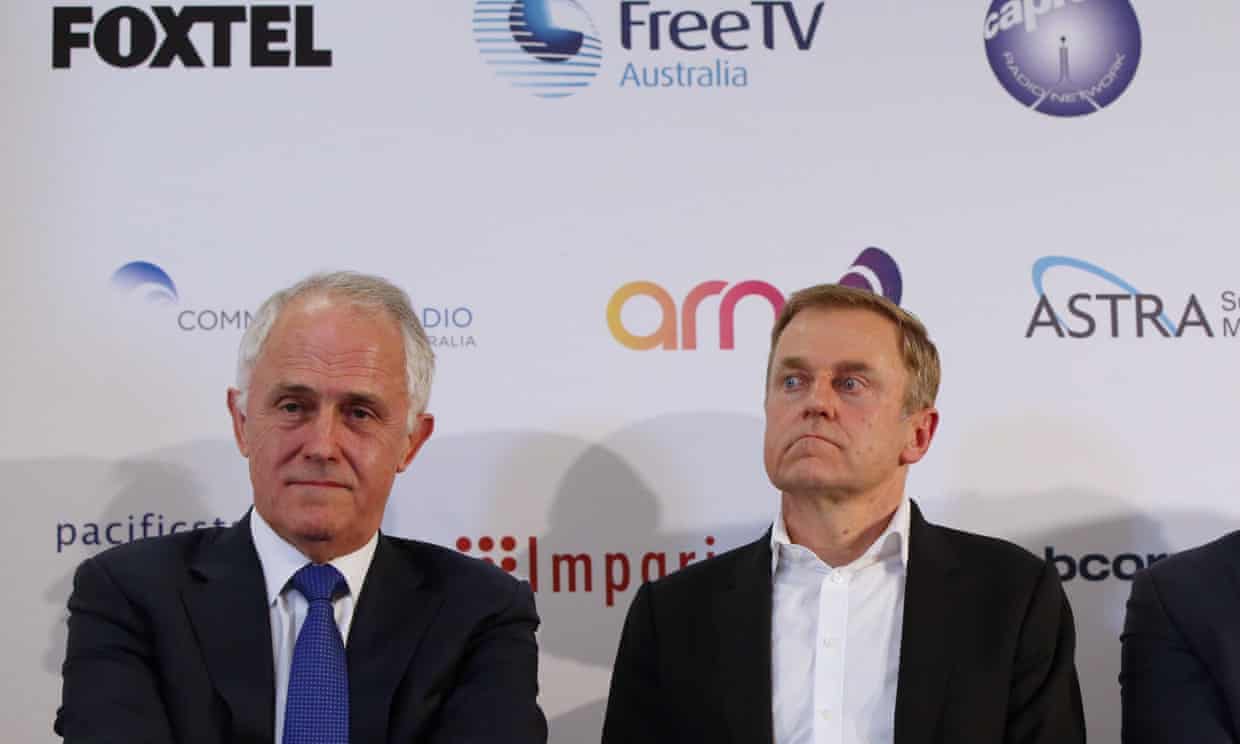 The federal government has given Foxtel a $30m handout to boost its sports broadcasting but has declined to explain why the News Corp-owned pay TV company was singled out for largesse – or exactly how or where the money will be used.
In the May budget, Foxtel was gifted $30m over four years to "support the broadcast of underrepresented sports on subscription television, including women's sports, niche sports, and sports with a high level of community involvement and participation" :: Read More at The Guardian Australia
---